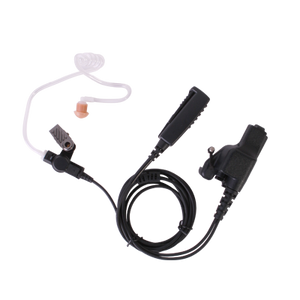 Pryme SPM-2323 - Surveillance Style Headset
Product Specifications:
Rugged lapel mic with surveillance style acoustic tube earphone.
EASY CONNECT acoustic tube assembly for hygiene and multiple users.
Reinforced earphone clip provides cable retention and eliminates strain on earphone.
Newly designed mic housing uses high quality transmit capability.
Covert PTT clip attaches to lapel or sleeve.                                                         

For Motorola XTS3000/ASTRO/HT1000/MT2000/MTS2000/MTX8000/838/9000.