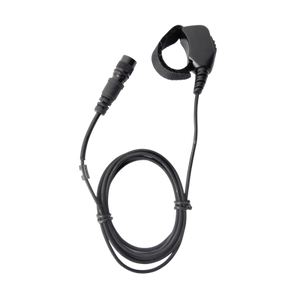 Pryme PTT-5
The PTT-5 is a Wired Remote PTT switch (also called Finger PTT) for all PrymeBLU® radio adapters that have the QD™ (Quick Disconnect) connector. It is the lowest-cost method to add remote PTT to a Bluetooth Adapter.
The PTT-5 has a 6-pin HiRose plug and the
REMOVABLE
Velcro strap can be used for many purposes.