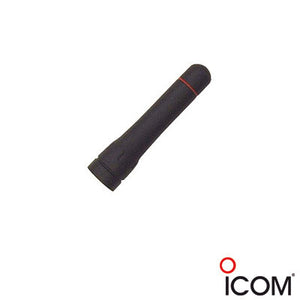 Icom FA-SC73US Portable Radio Stubby Antenna UHF 450-490 MHz
If you work in an environment where range is not critical, you may want to replace the standard Icom antenna with a much shorter stubby antenna. Specifically designed for by Icom, you may lose some transmission range, but not quality. If you are tired of having the standard antenna get in the way, give one of these a try.
UHF Stubby Antenna (450-490Mhz).
Height: 2"
Connector type: J Male
Works with F24/S, F4001, F4011, F4003, F4021T/S, F4023T/S, F4161DT/DS, T/S, F4163DT/DS, F43GT/GS, and F80DT/DS, T/S series radios.